Draughtec/CM Design/Management System Solutions
Blyth CEC
Ridley Street
Blyth
Northumberland
NE24 3AG
Bill Doney, Managing Director
Tel: 01670 542848
Fax: 01670 542898
Website: www.dteng.co.uk
Email: bill.doney@dteng.co.uk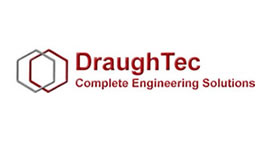 DraughTec offers project management, engineering solutions, quality management, structural and detailed manufacturing drawings.
DraughTec was initially formed to provide a freelance engineering and draughting facility for engineers, architects and other trades related to the manufacturing and construction industries.
Whatever your requirements, we can help. From initial concept, to design, fabrication, inspection, installation and commissioning. We have over 50 years experience in engineering, including project management.
With our employee skill levels we were increasingly asked by clients to develop solutions to existing engineering problems. We strive to achieve this in many ways including:
Maintaining and building good client relationships.
Ensuring that resources are available at all times to operate efficiently and to meet and exceed the specified client and company requirements.
Ensuring all staff possess the necessary skills and competencies to carry out their activities.
Regularly evaluate and review company performance and the service provided.
Keeping abreast with developments in technology and the marketplace to permit continuous improvement.
Setting and achieving quality improvement objectives which we review periodically.
Maintaining processes and procedures through which continuous improvement improvement can be monitored and maintained.
We feel that we owe a great deal of our success to the fact that we value all of our clients as individuals. Our aim is to be as flexible and approachable as possible to ensure that the end result is delivered on time, to budget and to correct specifications.
DraughTec is totally committed to providing excellence of quality and service upon which our customers can rely and which our employees can be justifiably proud.
We can then further enhance your process/business as we benefit from having a qualified lead auditor and trainer within our company. Paula can assist with writing your quality management system and then ensuring that it stays effective.
---
CM Design
Blyth CEC
Ridley Street
Blyth
Northumberland
NE24 3AG
Glenn Robson
Tel: 01670 542862
Fax: 01670 542898
Website: www.cmdesigneng.co.uk
Email: glenn.robson@cmdesigneng.co.uk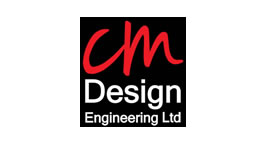 CM Design Engineering provides a mechanical design and detailing service to a wide variety of industries which include commercial, (structural steel, architectural, metal work, staircases) petrochemical (pipelines, pressure vessels, access and process equipment), power generation (wind turbine structures, air filtration systems for poultry litter fuel generating plants), food (access, heat recovery and redistribution systems), offshore (complex access systems and structural steel) & filtration (ductwork system design).
CAD software used:
Tekla Structures, Autodesk Inventor and Autocad.
Our aim is to be flexible and approachable to ensure that the end result is delivered on time, to budget and to the correct specs.
---
Management System Solutions
Blyth CEC
Ridley Street
Blyth
Northumberland
NE24 3AG
Paula Doney, Managing Director
Tel: 07921 919210
Fax: 01670 542898
Website: www.mss-ne.co.uk
Email: pdoney@mss-ne.co.uk
Management System Solutions offers quality, OHSAS, environmental management systems consultancy, internal auditing, management of external auditing, mentoring and coaching for staff with responsibility for ISO 9001, 18001 and 14001 and microgeneration certification scheme (MSC) consultancy.
Management System Solutions, is an established consulting and auditing firm that provides management system implementation, auditing and mentoring/coaching services for professionals with designated responsibilities for ISO 14001, OHSAS 18001, and ISO 9001 management systems.
The extensive and in-depth experience of the MSS team will facilitate the implementation of your management system in ways that will not only ensure compliance to international standards, but will also strengthen your organisational structure. With over 10 years of auditing experience as our foundation, we can help you visualise what your system needs to look like long before you have completed your implementation.
Management System Solutions is committed to ensuring that our clients can demonstrate conformity to their chosen standard or technical specification, complete implementation or upgrades on schedule and within budget, and profit from an exceptional company-wide management system over time.
MSS provides a full range of environmental, health, safety and quality management system services. We specialise in bringing companies through management system implementation and certification, providing gap assessment and auditing services, managing internal audit and corrective action programs, and providing one-on-one mentoring to system managers.
Our specialists partner with and empower clients so that they can be successful on their journey towards ISO 14001, OHSAS 18001, microgeneration certification scheme (MCS) and ISO 9001 certification. Clients benefit from our staff's great attention to detail, their ability to explain complex technical concepts in simple terms and their experience to excel across industrial sectors. Our experts have implementation and auditing experience at all business levels.
Flexibility and understanding are cornerstones of our business. Real life is almost never a textbook case, and MSS prides itself on its ability to solve real-life problems and develop creative solutions to satisfy all business and management system requirements.